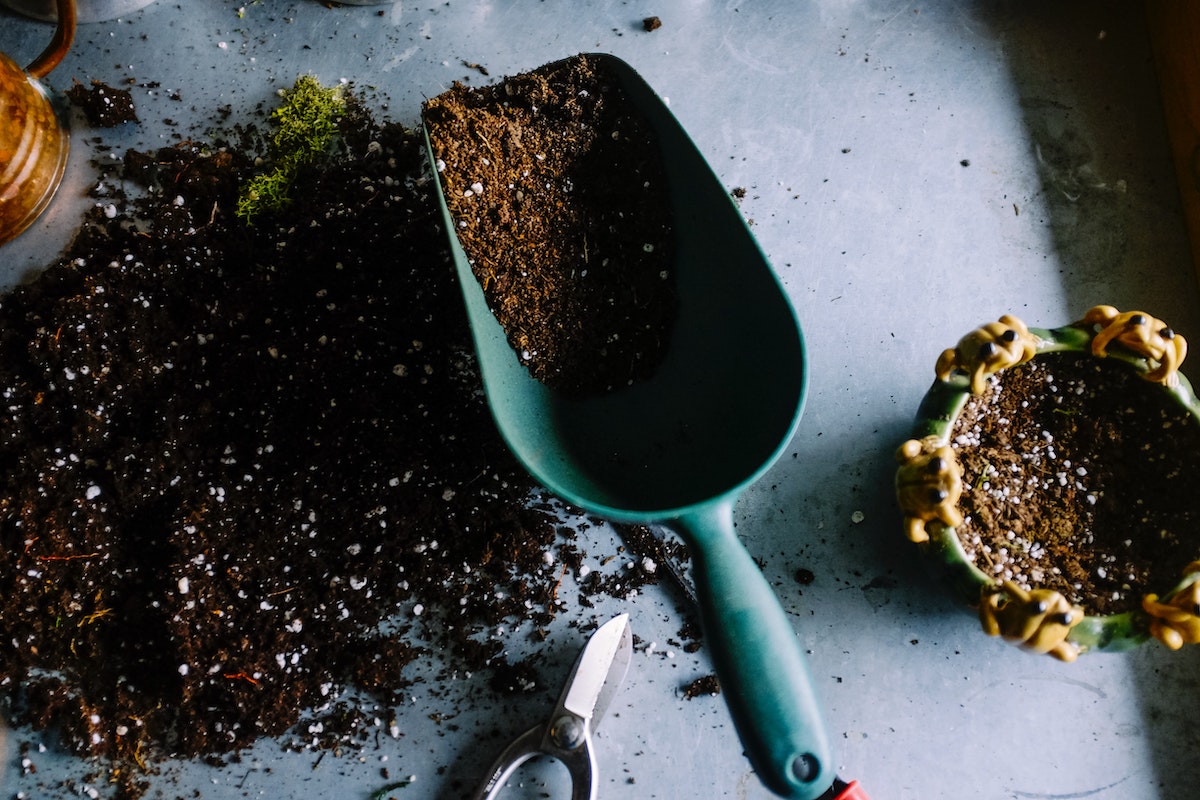 Plant Fertilizer Basics for the High Desert
Reading a bag of plant fertilizer can be an intimidating experience. Most people, especially those new to gardening, are not sure what to make of "NPK" or the three numbers that appear on every bag but have different values depending on the bag. We've all been there, even the most seasoned of gardeners don't always know exactly what combination their plant may need. At Moana Nursery we want to make it easy for you to grow beautiful, healthy plants and we believe that the proper use of fertilizers to build better soil is vital. Here's a quick guide to what is in a bag of fertilizer and some of the benefits of regularly feeding our High Desert soil with a premium fertilizer.
When you look at a bag of fertilizer, whether for indoor or outdoor plants, you will always see three numbers such as the 3-5-2 formulation of G&B Organics Starter Fertilizer. These numbers represent the three main substances, or macronutrients, that all plants need for healthy growth. These macronutrients will be provided in different amounts depending on the purpose of the fertilizer you are looking at.
The first number is nitrogen (N). Nitrogen is necessary for leaf growth and health and a nutrient most often lacking in garden soils. Lawns are made up of millions of leaves so they respond well to fertilizers with higher nitrogen.
The second number is phosphorus (P). Phosphorus aids in flower and root development and it helps promote fruiting. Roses and fruit trees are examples of plants that will thrive when fed with phosphorous.
The third number is potassium (K). Plants use potassium for stem and root development and this nutrient also helps make plants more resistant to disease and bolsters heat and cold tolerance. All plants will produce stronger stems and roots when potassium is provided.
Many fertilizers also list secondary ingredients. Calcium helps in the formation and growth of cells. Magnesium helps build chlorophyll molecules which help plants convert the energy from sunlight into food. Sulfur is also sometimes listed on fertilizer labels, it works with nitrogen to maintain healthy plant cells.
Other nutrients often included in fertilizers are sometimes called trace elements or micronutrients. Zinc and manganese help make other nutrients available to plants while iron helps build chlorophyll resulting in healthy, colorful leaves and stems.
Another category of ingredients becoming more common in high-quality fertilizers includes beneficial soil microbes and mycorrhizae. These microscopic living organisms contribute greatly to soil health, disease resistance, and overall plant vigor.
Moana Nursery recommends G&B Organics brand fertilizers because they are an organic, scientifically blended source of all the important elements, including mighty microbes, that promote plant health by feeding, building, and permanently improving our lean High Desert soils. G&B Organics takes the guesswork out of choosing fertilizers by providing plant-specific formulas. Whether you are growing vegetables, fruit trees, roses, flowering plants, shrubs, or trees, G&B Organics has a purpose-blended, easy-to-use, and long-lasting fertilizer that will help you grow beautiful plants.
Moana Nursery believes in making gardening success easy to achieve. That is why we promote creating healthy soil through proper fertilization with every plant we sell. We love gardening in Northern Nevada and want to share our passion for growing beautiful plants with you. Come visit any of our stores to learn how easy it can be!
For more fertilizers and other soil building compositions check out our online store here.
Some of the most rich and diverse habitats on the planet can only exist thanks to deserts. The secret? Desert dust!

In casual conversation dirt and soil are often used interchangeably, but when it comes to gardening they're worlds apart! Both come from the ground though, right? What's the difference?

Making water-saving choices in your garden can be both economically and environmentally beneficial. Learn how to create a more drought-tolerant lawn.

Learn why Beneficial Bugs are so important in Northern Nevada and what types of plants to plant in your garden or landscape to attract and keep them.