We carefully source the finest blooms, selecting only the freshest and most exquisite varieties. From opulent roses to exotic orchids, each flower is chosen for its unparalleled beauty and unique character. The Florist at Moana offers a personalized approach to floral design, catering to the most discerning clientele. Our skilled florists will artfully weave your vision into a breathtaking reality. Their attention to detail and artistic flair ensures that every arrangement is a masterpiece, a symphony of color and form that captivates the eye and touches the soul.
To complement our extraordinary floral creations, we offer an array of luxury accouterments. From elegant vases and bespoke containers to exquisite gift pairing and artisan snacks, every aspect is thoughtfully considered to enhance the experience of giving and receiving our floral treasures.
Our knowledgeable staff is well-versed in the language of flowers and will assist you in selecting the perfect arrangement or curating a harmonious floral ensemble.
Weddings
With a focus on your vision, budget, and desired theme, our team of floral experts are dedicated to crafting floral arrangements that perfectly complement your special day, whether it's a formal affair or a more casual celebration. Our experienced florists understand the importance of creating a personalized experience that reflects your unique style and preferences. Trust Moana Nursery to deliver exceptional arrangements that exceed your expectations and add an extra touch of magic to your special day.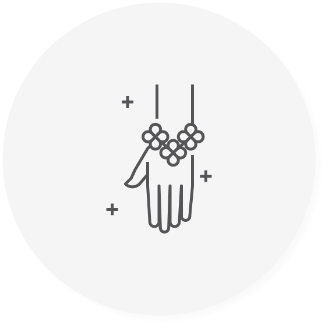 Corsages & Boutonnieres
Elevate your prom or special event with exquisite corsages and boutonnieres from Moana Nursery. Choose from an array of stunning designs and styles, whether you prefer a classic, romantic look or a more modern and unique aesthetic, our floral experts will help you select the ideal corsage and boutonniere to complement your attire. With Moana Nursery, you can trust that your prom will be even more beautiful and unforgettable with our exceptional floral offerings.
Floral Arrangements
Discover an exquisite selection of flower arrangements for every occasion at our Reno (Moana Lane) location. Our dedicated florist section showcases an array of stunning floral creations that will add beauty and elegance to any event or celebration. Whether you're looking for a vibrant bouquet to brighten someone's day, an enchanting centerpiece for a special dinner, or a charming arrangement for a heartfelt gift, our talented florists are here to assist you.
Blooms & Barley October Featured Arrangement
A rustic autumn arrangement that beautifully blends chrysanthemums, Amaranth, and dried apples in rich fall hues, accompanied by wheat and barley accents. Arranged in a ceramic, clay colored vase, it's a versatile decor piece perfect for any autumn setting or heartfelt gift. Enjoy the essence of fall with this long-lasting floral arrangement.
The Florist at Moana Nursery Offers:
At Moana Nursery, our florist is proud to offer a wide variety of flower arrangements that cater to every occasion. Whether it's a birthday, holiday, expression of gratitude, commemoration, anniversary, get well wishes, or simply just because, we have the perfect floral arrangements to suit your needs.
Enhance your gift with our thoughtful add-ons, including chocolates, plush animals, balloons, and more. For Homecoming and Prom, we specialize in crafting stunning corsages and boutonnieres that will make your special event even more memorable.
For those looking for convenience, we offer grab n go arrangements that are pre-made and ready to go. Explore our selection of seasonal flowers, indoor plants, terrariums, and unique gifts that are sure to impress. We have gift items suitable for every occasion and holiday, ensuring you'll find something perfect.
Visit our florist at Moana Nursery and let us help you find the perfect floral arrangements to bring joy and elegance to any occasion.
Let's Make Your Wedding Day Special
Celebrate your wedding day with the enchanting beauty of flowers. At the Florist at Moana, our team of skilled floral specialists is dedicated to making your special day truly remarkable. We understand the importance of working within your budget while accentuating your chosen theme, whether it's a formal or casual affair.
Contact us for a breathtaking selection of wedding arrangements, including:
Flower girl baskets
Corsages and boutonnieres
Modern, platinum style bouquets
Centerpieces for reception and rehearsal
Hair accessories
Church decorations, such as aisle runners, pew decorations, altar flowers, and more.
Let our expert team create exquisite floral designs that enhance the ambiance of your wedding venue. We strive to exceed your expectations, ensuring that every detail is thoughtfully attended to. Trust the Florist at Moana to make your wedding day an unforgettable celebration of love and beauty.
Examples From Our Florist