Our vast selection of rock materials caters to a wide range of landscape projects, from small garden enhancements to large-scale architectural ventures. Whether you seek rugged boulders to create dramatic focal points, smooth river rocks for tranquil water features, or flagstones for elegant pathways, Moana Rock offers a wide variety of shapes, sizes, colors, and textures.
The knowledgeable staff at Moana Rock understands that the success of any landscape project lies in the careful selection of materials. They are committed to helping you make the perfect choice, not only to complement your vision, but also harmonize with the natural surroundings. With our expertise and guidance, you'll discover the ideal rock materials to transform your outdoor space into a captivating oasis.
At Moana Rock, we believe that the beauty of rocks extends beyond their aesthetic appeal. They also offer practical advantages for sustainable landscaping. Rocks act as natural insulators, reducing soil erosion, conserving water, and providing habitat for beneficial insects and small wildlife. Our store proudly offers rocks that are sourced ethically and with environmental responsibility, ensuring that your landscape projects align with the principles of conservation and stewardship.
In addition to our remarkable rock roster, we offer a range of products to elevate your landscape designs. Explore our selection of decorative gravels, mulches, and ground covers to add depth and contrast to your outdoor spaces, plus, we deliver!
Landscape Rock
Visit Moana Rock (located at our South Reno store) to discover a wide variety of bulk materials, including: Gravel, aggregates, mulch, bark, decorative rocks, stones, sand, soil, flagstone, pavers and mulch more!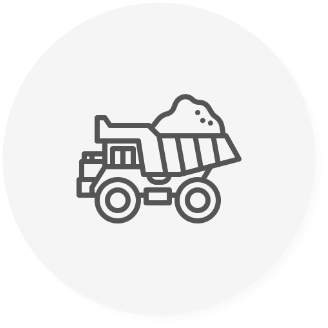 Delivery
If you require delivery services, Moana Nursery has you covered. No matter the size or scope of your order, our reliable delivery service ensures that your products are brought right to your doorstep. Whether you're purchasing decorative rock, gravel, mulch, bark, or soil, you can count on us to deliver them safely and efficiently.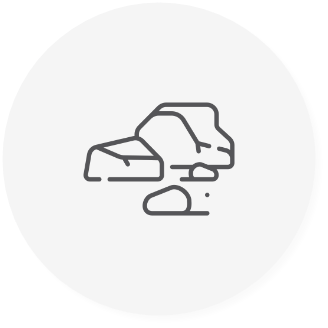 Boulders
If you're in need of expert assistance with placing boulders in your landscape project, Moana Nursery is here to help. Explore our comprehensive selection of accent boulders, where you're sure to find the perfect choice to bring a unique touch to your outdoor space. Plus, we offer delivery and placement!
All these products can be picked up or delivered at your convenience. Specific products we carry may include:
Lava Rock

River Rock

Pathway Pebbles

Salt & pepper river rock

Airport, Goni and Lahotan Rock

Green base

Plaster Sand

Decomposed Granite/Sand

Topsoil & Composts

Decorative Barks & Mulches

Screened & Unscreened Fill Dirt

Cobble Walk Rock

Natural Stone & Flagstone
Need assistance spreading materials on your project?
When it comes to your challenging landscaping projects, Moana Rock is your reliable partner. Whether you require mulch, soil, or decorative rock, we have a convenient delivery system that can transport all your landscaping essentials. Our Slinger Truck is specifically designed for the task, capable of carrying up to 1-1/2″ thick layers of material with its impressive 8-yard capacity. Additionally, it has the capacity to hold up to 10 yards of Soil/Dirt, Decomposed Granite, and Sand.
Count on Moana Rock to deliver the materials you need, precisely where you need them. Our efficient and versatile delivery service ensures that your landscaping project proceeds smoothly and with ease. Let us handle the transportation, so you can focus on bringing your vision to life.
Contact Moana Rock today and take advantage of our reliable delivery service, providing you with the convenience and peace of mind for even the toughest landscaping endeavors.